Reinforcing
your production
line against
bacteria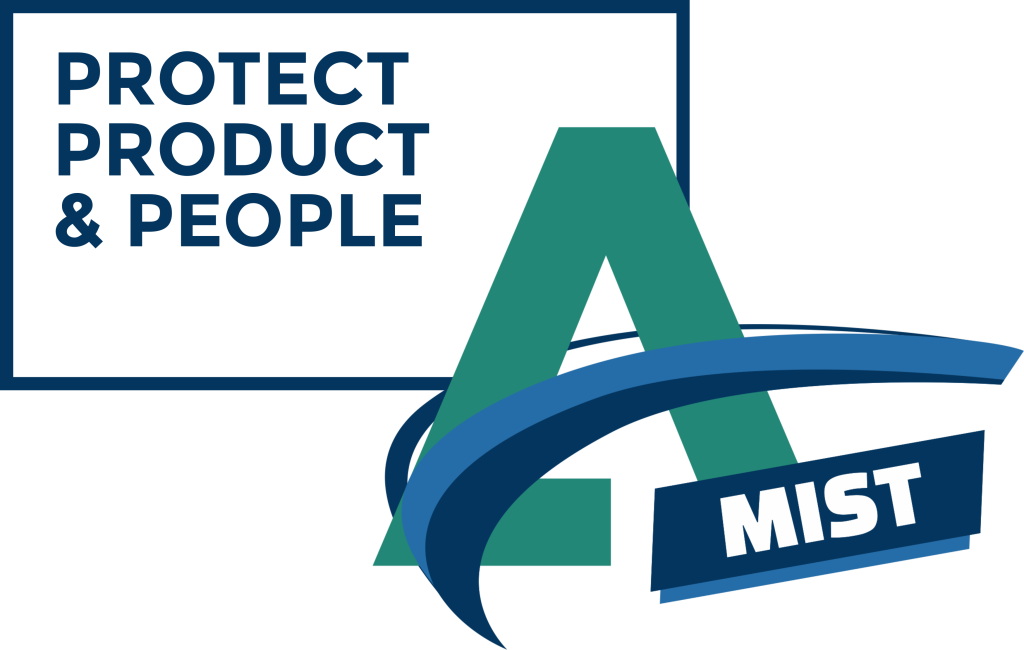 Reinforcing
your production
line against
bacteria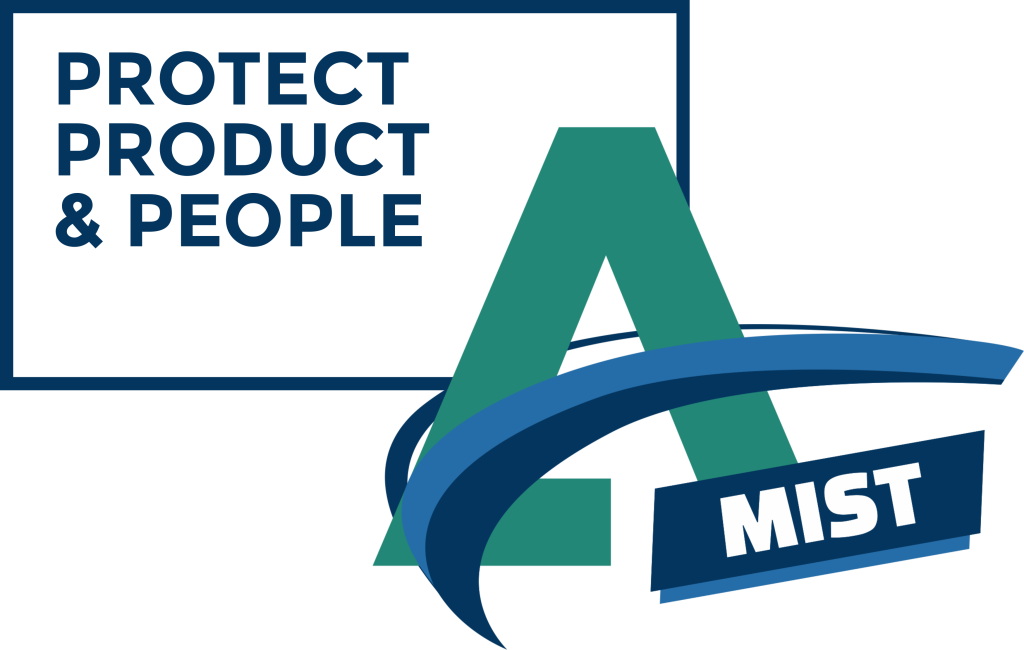 COMMUNICATION WITH OUR
CUSTOMERS
ALVAR protects dozens of food processing factories and fishing trawlers in their daily operations. Permanent dialogue with ALVAR's users is essential to ensure we provide an excellent service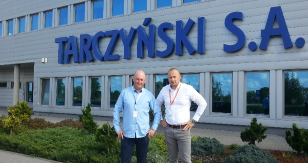 BUILDING STRONG LONG-TERM RELATIONSHIPS WITH OUR CLIENTS
ALVAR has been chosen by some of the world's-leading businesses in the food processing industry with a high return on investment We follow a long-term approach. Knowing our users' needs is essential for assisting them in maximising food-safety Good communication allows us to share our experience in the disinfection field with our clients, for example, by advising on the best chemicals in the market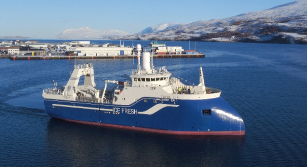 3-YEAR WARRANTY & SERVICE AGREEMENT
At ALVAR we have successfully fought bacteria for many years and productively reinforced businesses in the food processing industry. All our solutions include a 3-year warranty period, and a service agreement is offered. The maintenance of our systems is done quickly and in the most convenient time for the client, without interfering in their operations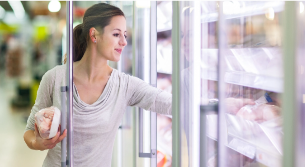 INNOVATION TO PROTECT PRODUCT AND PEOPLE
Our engineering team works with determination to bring new solutions, with the aim of refining hygiene methods that can improve the sustainability and safety in the food value chain. Every factory is unique and each business has different needs. Our solutions are flexible and customised for each client
Tailor-made engineering at your command
Our engineering team will customise ALVAR's technology with a guarantee for success
Tailor-made engineering at your command
Our engineering team will customise ALVAR's technology with a guarantee for success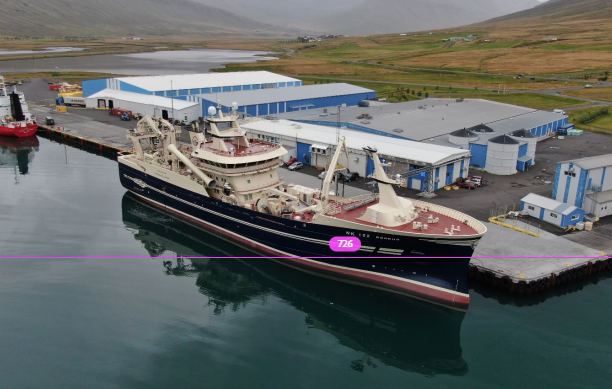 ''SVN invested in the ALVAR Mist Core system after extensive testing of the equipment conducted by the Icelandic Fisheries Laboratories which confirmed that the system delivered much better results in all tests. Three years later, we repeated the tests and the results were the same – a bacteria-free environment.

Our gain from the ALVAR system is obvious both from the quality and financial point of view, and in light of our experience, we have installed the Mist Core system onboard of our trawlers with great results. Cleaning the vessels is easier after we started using ALVAR.
Our objective is simply that SVN will continue to be among the best when it comes to product quality and safety and the ALVAR system plays an important role in that strategy.''

Síldarvinnslan - Icelandic pelagic processor
"The usage of the ALVAR system in Arnarlax began early in October 2020. After using the ALVAR system it has become easier to keep the slaughtering process clean. ALVAR has been very helpful in fighting Listeria. In general, the system has helped us with lowering all ATP numbers and keeping track of possible Listeria infections. In places where Listeria numbers have raised a red flag the system has helped us to find the patient zero (equipment/machinery) and with relatively easy actions we have changed the product line so that it will become easier to clean the origin of the infection. It is my opinion that the ALVAR system is a vital and good tool to get better results in the fight against Listeria."
Support Manager - Salmon processing factory in Bíldudalur, Iceland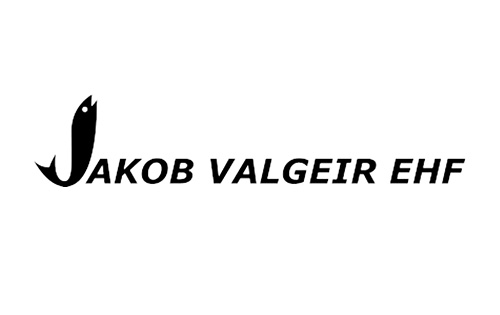 ''The ALVAR system has proven to be very effective in improving our disinfection performance and quality. Disinfection is much more manageable and cost-effective after we started using ALVAR. It has also been our goal that Jakob Valgeir continues to be among the best in terms of quality and food safety, and the ALVAR Mist system plays an essential role in this. The System is practical and straightforward to use and has minimized the amount of disinfectants used. We recommend the ALVAR Mist solutions.''
Factory Manager - Whitefish processor in Bolungarvík Iceland
"ALVAR installed a disinfection system in Oddi in August 2020. The system was installed in our salmon production factory and inside a FlexiCut machine in the whitefish processing factory. After the installation ATP levels have dropped and no obvious biofilm has formed on the processing line. ATP levels inside the FlexiCut machine have also dropped and remained steadily low since the installation. The system is easy and simple to use."
Quality Manager - Salmon and fish processing factory in Patreksfjörður, Iceland
"We started cooperation with D-SAN Solutions Ltd. (subsidiary of ALVAR in Poland) in 2015 and we have continued it to this day. We currently use six misting systems, renewing the order for new devices every year. We appreciate the high quality of the solutions offered and the high standard of the service."
Tarczýnski - Meat, sausages and plant-based meat processor, Poland
''We started our cooperation with D-SAN Solutions Ltd. (subsidiary of ALVAR in Poland) in 2020, and now this cooperation concerns our three production plants. D-SAN is our proven supplier and a producer of a very effective technology for misting production rooms. Our microbiological tests confirm the biocidal effectiveness of ALVAR systems, and additional benefits are process automation and savings in the consumption of chemicals and water."
Sokolów - Meat processor member of the Danish Crown Group, Poland
''We are very impressed how good the ALVAR disinfection system is working on board. We operate a high-capacity shrimp factory onboard, and the cleaning and disinfection have become much easier. Significant less dirt is building up on belts and bins during production. We are saving a lot of time on cleaning cookers, equipment and tunnels. The belt cookers are much cleaner now after hours of operation. ''In the words of one of our managers: ''Too bad we didn't have this system from the beginning. I have been working with these cookers since 2014. It is the best I have ever seen for the cleanliness of these cookers. I wish I had my time back.'' ''.
Operations Coordinator - Shrimp processing vessel in Newfoundland, Canada
"We confirm the high efficiency of the system installed in our production plant both in terms of maintaining microbiological purity, as well as in terms of its efficiency regarding the low water demand in the process of automatic disinfection. The innovative technology used in the system meets the expectations of modern poultry meat processing plants."
Bomadek - Turkey processor in Trzebiechów, Poland
"The ALVAR disinfection system was installed in Eðalfiskur in September 2020. Its initial purpose was to disinfect hard to reach places where ATP numbers were unacceptable. After installation, ATP numbers have dropped dramatically but cleaning has also become easier and less time-consuming. It is my opinion that the ALVAR disinfection system contributes a great deal to safety in the production of salmon."
Eðalfiskur - Salmon processor and smokehouse in Borgarnes, Iceland
"Our goal is to set up trends in the poultry market, so we invest in our employees and innovative technology. Starting from December 2016, we have been cooperating with D-SAN Solutions Ltd. (subsidiary of ALVAR in Poland). Currently, our group uses seven extensive ALVAR Mist Core disinfection systems in poultry plants in Karczew, Lublin, Goleniów, and Lodz. We confirm the high effectiveness of installed systems in terms of maintaining microbiological purity, and their efficiency in terms of saving in water consumption and chemical."
Superdrob - Poultry producer in Poland
''We started cooperation with D-SAN Solutions Ltd. (subsidiary of ALVAR in Poland) in 2019. It is a modern disinfection system that allows for effective and safe disinfection of production areas. D-SAN also provides professional technical support, guaranteeing failure-free operation of the system. We recommend ALVAR company for cooperation.''
Mielewczyk - Poultry producer in Poland
"In 2019, we started cooperation with the manufacturer of automatic disinfection systems D-SAN Solutions Ltd. (subsidiary of ALVAR in Poland), dedicated to food production plants. Our company decided to purchase the Mist Core C-30 system. After three years of cooperation, we give the highest rating to the D-SAN team, both for the solutions offered in the area of disinfection as well as for professional and open cooperation.''
Santa Bremor - Pelagic, Salmon, Caviar and Seafood processor in Belarus
''Looking for the best solutions in process automation, in 2020 we had installed an ALVAR disinfection system in our production plant by D-SAN Solutions Ltd. (subsidiary of ALVAR in Poland), which has proved to be a very effective and ecological solution. Thanks to the automation of the disinfection process, we save time and reduce the consumption of water and disinfectants. D-SAN provides services at the highest level and we can assign it to cooperation with the most demanding companies.''
KPS Food - Poultry producer in Poland
''We started cooperation with D-SAN Solutions Ltd. (subsidiary of ALVAR in Poland) at the beginning of 2021, which installed an automatic disinfection system in our plant. A modern disinfection machine made by ALVAR uses fogging technology and the minimum amount of disinfectant. The system met our expectations and we continue our cooperation with D-SAN to this day.''
Sushi & Food Factor - Sushi producer in Poland